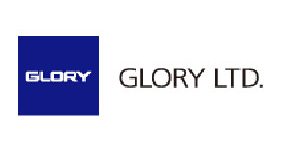 GLORY LTD.
GLORY LTD., headquartered in Himeji, Japan, is a pioneer in the development and manufacture of money handling machines and systems. GLORY provides a variety of products built on its leading-edge recognition/identification and mechatronics technology, such as money handling machines, cash management systems, vending machines and automatic service equipment. Committed to meet society's wide-ranging needs, GLORY serves the financial, retail, vending machine, amusement and gaming industries in more than 100 countries.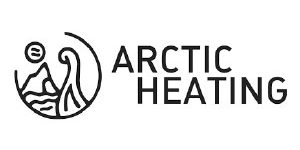 Arctic Heating AS
Arctic Heating AS is an electromechanical company that was established in 1963. The company develops, manufactures and assembles electromechanical products. Arctic Heating AS is proactive in the development and manufacturer of banking equipments. Based in Norway, they develop and manufacture their own pre-encoder for cheques and security documents. Arctic Heating AS is the first Norwegian manufacturer to develop and produce their own pre-encoder for cheques and security documents and is committed to providing advanced expertise, versatility and extreme quality awareness.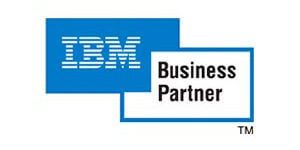 IBM
IBM is an acknowledged leader in enterprise hardware and software. Our partnership with IBM allow us to provide deep knowledge and skills along with comprehensive capabilities on a national scale for queue management and self-service technologies. We assist clients to choose IBM technologies and customise them to provide exceptional business value for their organisation.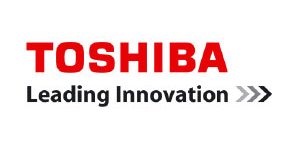 TOSHIBA
TOSHIBA TEC Corporation is one of the major companies in the TOSHIBA group for digital product business. Expanding its operation for the whole of the world, the range of products is formed by POS ( Point of Sales ) systems for retail industry, in particular keeping the top market share in Japan, Barcode printing and RFID ( Radio Frequency Identification ) system for manufacturing, logistic and retail industry, and MFP ( Multi-function Peripheral ) for the office use. TOSHIBA TEC Corporation keeps creating products at any time for efficient business processes and innovated new value with customers in mind.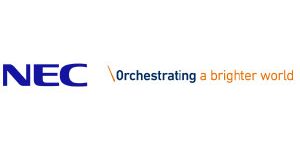 NEC Australia Pty Ltd.
NEC Australia is a leading supplier and integrator of ICT (information and communications technology) solutions to carriers, government and businesses. NEC is a well established, certified and experienced organisation with a national network of more than 800 staff and over 200 partner organisations. Solutions designed and developed by NEC Australia are not only world class – in many cases they have been world first.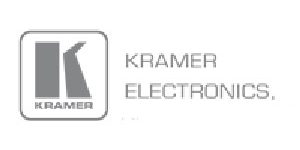 Kramer Electronics LTD International
Kramer Electronics is committed to developing creative, reliable and value-oriented audio, video and computer signal processing solutions and distributing them worldwide with an uncompromising level of service and support. Following this philosophy guided us to celebrate our 28th anniversary in 2009, and by keeping our eyes on these goals we have successfully navigated often tumultuous industry waters throughout those 28 years. By continuing to follow this philosophy we will no doubt be successful for many years to come.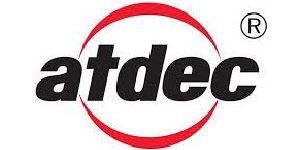 Atdec Pty. Ltd.
Atdec is an Australian company that designs and manufactures flat screen (LCD and plasma) mounting systems providing a better visual experience in the home, office and public space.
Established in 1998, Atdec is Australia's largest flat screen mounting company and a world leader in mounting innovation and design. Exporting to over 15 countries in North America, Asia, Middle East and Europe, Atdec product can be seen worldwide in train stations and airports, fast food restaurants, public spaces, multi-national corporations and banks, and, importantly your home, from the bedroom to the kitchen.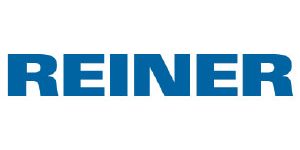 ERNST REINER GmbH &Co. KG
REINER was established in 1913 by Ernst Reiner. Today, the company is one of market leader of stamps in Europe & U.S.A, and of OCR-printing and scanner systems in Germany. Moreover, REINER develops innovative numbering machines as well and it has formed a partnership with more than 60 national and intrenational distributors and resellers. Supported by around 240 staffs, REINER was successfully awarded with QS Certificate of Conformity worldwide, as a proof of fulfilling an effective quality management system and the requirements of standard DEN EN ISO 9001. Mutual relationship is also formed significantly in which BSS proudly provides REINERS self service cheque deposit machine for the Australian market.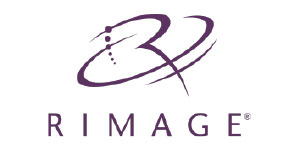 RIMAGE Corporation
RIMAGE Corporation is a worldwide leader and pionner in developing and manufacturing replication and finishing equipment for digital media.
RIMAGE holds a significant role in providing integrated CD-R/ DVD-R worldwide.
From 1997 till now, RIMAGE is always a step first before its competitors in terms of invention and innovation.
For example, RIMAGE invented the world's first "laser-quality" direct-to-disc thermal printer in 1995.
The Prism disc printer, now the "PrismPlus!" is still the production standard in most of high volume CD production around the world.
BSS was appointed as Value Added Reseller for RIMAGE due to its expertise in system integration and software development.
BSS provides a wide range solutions in combination with RIMAGE from CD/DVD/Blu-Ray™ Publisher and off-load data archiving (logs, imaging, audio/video, cheque, etc.) for the Australian market.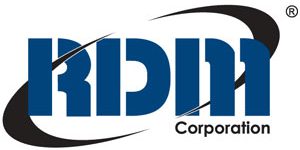 RDM Corporation
RDM Corporation was established in 1987 and supplies software and hardware products in document imaging, image processing and payment processing to over 35 countries. RDM's quality assurance prdoducts has set the standards in Magnetic Ink and Character Recognition (MICR) quality assurance market. RDM's MICR quality products are the only ones that meet or exceed the ANSI Accredited Standards Committee's standards for MICR and image testing. BSS was appointed as RDM Distributor in QUality Assurance products for its 20 year experience in managing end to end cheque processing system. BSS adds RDM's Quality Assurance devices to ensure cheques in transaction today is of high quality to avoid cheque kitting.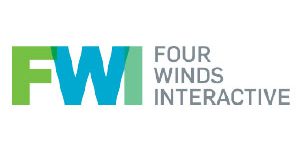 Four Winds Interactive
Four Winds Interactive (FWi) has created the most powerful digital signage software on the market today.
In addition to running your digital sign network, you can drive your interactive kiosks, desktops, Web and mobile content from a single, flexible and powerful digital signage software platform. FWi's customers use our software to communicate more effectively, solve wayfinding challenges, enhance safety, increase sales, and create a better experience for their audiences.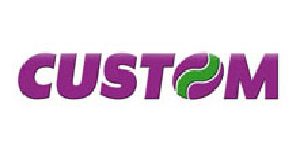 Custom
The Group designs and manufactures advanced hardware and software technology for the automation of vertical markets which need printing, scanning and reading solutions. In particular, ATMs printers, ticketing printers for TVMs, Gaming/Lottery devices, an extensive line of Cash registers and Pc pos systems and Media Player solutions. BSS' ability in software development and systems integration has made us the official Systems Integrator for value-adding CUSTOM Printers.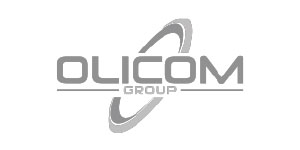 Olicom
Olicom is a group of companies which has established itself as a leading IT player and market leader in banking automation business by providing specialized passbook printers and high end dot-matrix print heads to its strategic partners worldwide.
With 48% worldwide market leadership and over 2,5 million units installed over the 5 continents, Olicom becomes one of the leading manufacturer and provider of specialized printing solution and equipment through the integration of the industrial chain and the wide spread partner network.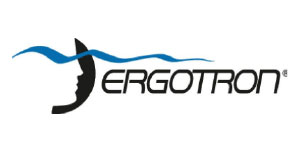 Ergotron
Ergotron has been improving the human interface with digital displays for over three decades. Our history of innovation and passion for differentiation is evidenced in over 70 patents and our growing portfolio of beautifully designed mounting and mobility products for computer monitors, notebooks, tablets, flat panel displays and TVs that are as easy to use as they are to mount. Ergotron's mounting solutions include wall, ceiling and desk mounts, desk stands, office and AV furniture, sit-stand workstations, carts and vertical lifts. High-quality products offered at an exceptional value are the hallmark of Ergotron.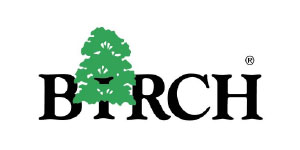 Birch Technology
Birch Technology Inc is a company specialized in Auto-ID ( Automation & Identifications) and POS/ Hospitality markets. With our expertise, we not only offer quality products at competitive prices, but also accept any custom-made projects and integration consulting. With our expertise in Auto-ID field, we make every endeavor to succeed in not only hardware but also in software/integration and advanced products such as Wireless, Touch and Mobile.
Interested to become our partners?
Please contact us . We are willing to discuss with you in more detail about partnership opportunities.